ZeoSpark is currently online.
Biography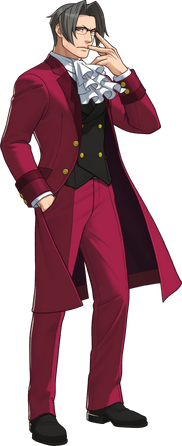 Well I'm a American that loves any and every kind of television show. In fact, I've pretty much watch nearly all of the original Nick tv shows including my favorites Catdog, AHH Real Monsters, The Angry Beavers, and, yes, Rocket Power. I've indeed watched when Spongebob came out for the very first time and me and friends LOVE IT. And that's we're are today. I just came here to help do some edits and point out funny things about certain episodes. Well...hmm...that's what I'm going to say for now but I'll keep you posted whenever I think of something else lol.
Favorite Character
Believe it or not fellow people, my favorite character is Plankton. He's just that stereotypical bad guy that almost wins but ends up losing in a funny and painful way. In the beginning, I didn't care much for the small lifeform but after seeing his "Genius dance," favorite character right away! They're are other episodes that makes him a funny guy as well especially having a hard time saying "love." I also like Plankton because he always tries to ruin Mr. Krabs! Here me out! Plankton may be evil but Mr. Krabs sometimes displays even more evil things especially when he tried to get Spongebob arrested in the episode The Patty Caper and harmed all of those poor jellyfish in the episode The Jellyfish Hunter. Even Plankton isn't THAT cruel!
Favorite Quotes
"I got it! Let's get naked!"
      —Patrick from Chocolate with Nuts.
"One Krabby Patty, hold the mayonnaise."
      —Jellion Patrick from Planet of the Jellyfish
"It's not my wallet."
      —Patrick from Mermaid Man and Barnacle Boy III
"Have you seen this, seen this, seen this! Seen my genius, genius, genius!"
      —Plankton from Chum Bucket Supreme
"That's west Patrick! You're fired again!"
      —Mr. Krabs from Arrgh!
"What is today, but yesterdays tommorrow?"
      —Mr. Krabs from Imitation Krabs
"NO MAYONNAISE!!!"
      —Jellion Patrick from Planet of the Jellyfish
"And now for my very well elaborate and collage educated plan!"
      —Plankton from Plankton!
"I want peanuts!"
      —Patrick from Have You Seen This Snail?
"Now it's time to bring it around town! Bring it around town!"
      —SpongeBob from Bubblestand
"Oh boy! Sea Britte!" [fake snakes pop out] "Oh darn it! Not again!"
      —Patrick from Pranks a Lot
"Heh. More band humor."
      —Squidward from Band Geeks.
"EVIL!!!"
      —Mermaid Man from various episodes
"FUTURE! FUTURE! FUTURE!"
      —Squidward from SB-129
"We're out on a baby hunt! And don't think we don't know how to weed them out!"
      —Patrick from The SpongeBob SquarePants Movie
"OVERTIME?!?!"
      —SpongeBob from Rock-a-Bye Bivalve
My Favorite Episodes
| Title Card | Name | Season | Reason |
| --- | --- | --- | --- |
| | SB-129 | 1 | "FUTURE! FUTURE! FUTURE!" - Nuff said. |
| | Mermaid Man and Barnacle Boy III | 2 | The Patrick wallet scene was really funny! Man Ray was pretty funny in this episode as well. |
| 200px | Chocolate with Nuts | 3 | "CHOCOLATE!!!" - That word says it all. I also loved Patrick's line "I got it! Let's get naked!" |
| | Have You Seen This Snail? | 4 | Given this episode is sad at first, it's really good to see the lengths that SpongeBob went through to find Gary. |
| | Boat Smarts | 5 | It was really funny how Squidward got injured in this episode (especially with the brick wall and the crash test dummy part). |
| | Chum Bucket Supreme | 6 | I really loved Plankton and Patrick's roles in this episode. This is my only favorite episode from Season 6. |
| | SpongeBob's Last Stand | 7 | SpongeBob and Patrick's roles in this episode was great to save Jellyfish Fields. Poor Plankton being shocked by that many jellyfish. |
| | Planet of the Jellyfish | 8 | Jellion Patrick was funny in this episode especially with his "NO MAYONNAISE!!!" line. |
| | Tutor Sauce | 9 | Definitely loved all of the humor in this episode with the running gag of Krusty Krab destruction! And I loved all the effort Mr. Krabs was willing to put to get SpongeBob a license. |
My Least Favorite Episodes
| Title Card | Name | Season | Reason |
| --- | --- | --- | --- |
| | Sandy's Rocket | 1 | This episode had a very stale plot. I also didn't like how SpongeBob and Patrick behaved in this episode. |
| | Dumped | 2 | Man was Patrick harsh in this episode. Glad SpongeBob got Gary back at the end but still, this episode really showed a dark side of Patrick. |
| | Nasty Patty | 3 | This episode was way too dark to be considered entertaining in anyway. Younger viewers shouldn't watch this episode. |
| | Wigstruck | 4 | This episode's plot was pretty dull. Also, I didn't like how people were picking on SpongeBob for wearing that wig. |
| | SpongeHenge | 5 | This episode started off boring in the beginning and just got weird at the end. I still question the Krusty Krab being buried, the aliens, etc... |
| | The Splinter | 6 | This episode is so disturbing on so many levels especially when SpongeBob first got the splinter and when Mr. Krabs removed it. |
| | Squidward in Clarinetland | 7 | This is, in my opinion, the weirdest episode in the entire series. It is also the worst! This episode has an incredibly strange plot that I still question if the events that happened was real or not. |
| | Treats! | 8 | Man was Gary annoying in this episode with the constant meowing. This is the only episode in the series that made me a tad angry at Gary. |
| | Little Yellow Book | 9 | And I thought Squidward was a jerk in Fools in April. In this episode, Squidward doesn't get any retribution and doesn't even have remorse for making SpongeBob cry. Worst episode of this season due to the harsh treatment toward SpongeBob. |
Food I Would Love To Eat
| Food Name | Reason | Image |
| --- | --- | --- |
| Krabby Patty | The Krusty Krabs' main burger. It looks pretty good as a normal burger. Oddly, I'd picture the Krabby Patty as a Whopper from Burger King or a Quarter Pounder from McDonalds. | |
| Kelp Fries | Hey, Kelp Fries gotta go with the Krabby Patty! Though, I don't think that the Kelp Fries are made from potatoes but I'm game! | |
| Triple Gooberberry Sunrise | This ice cream sundae looks extreamly good! More good than any ice cream I'VE ever eaten! Spongebob and Patrick are lucky devils! | |
| Pretty Patties (Yellow or Green) | I know Pretty Patties are basically painted Krabby Patties but I can't help but think that each one has a different taste. The yellow and green ones look "pretty" good lol. | |
| Chum Stick | Aw, can't leave my favorite little guy off the list. I'm sure...his chum...tastes like...fish...right? Again I'm game to try anything! (Even if it kills me!) | |
Gallery (My Own Images and Favorite Images)
My Badges
Trivia about me
I prefer drawing and playing games than watching tv.
I love watching game shows since watching them with my grandma years ago.
I like many shows that may seem to target girls more like MLP, the Powerpuff Girls, or Winx Club.
The main items I collect are Mario items and MLP comics.
My favorite food is cheeseburgers.
My biggest pet peeve is being rushed.
I'm afraid of dogs due to an incident that happened when I was younger.
I actually got into anime more after watching DBZ uncut and I was around 10 when I first watched it.
One Piece is my favorite anime.
My favorite president was FDR.
My favorite video game of all time is Super Mario World.
Community content is available under
CC-BY-SA
unless otherwise noted.