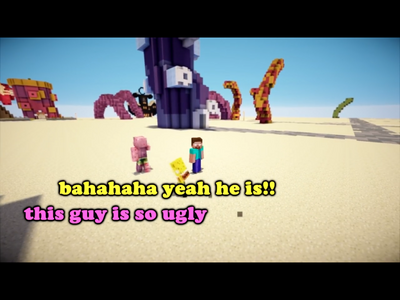 This user is currently blocked. The latest block log entry is provided below for reference:
 SEMI-RETIRED
This user is partially active at Encyclopedia SpongeBobia.
SpongeBobDubs2096
Contributor
General
Birthday:
December 18
Location:
US
User milestones
Joined:
2018
SpongeBob SquarePants
Fan since:
2017
Favorite character:
SpongeBob SquarePants (duh)
Contact
Hi... what's your name? Oh! <insert name here>! My name is Fayyad. I edit most stuff about dubs. Check out my wiki: Internationalia SpongeBobia Btw, I feel bad when someone's sad.
My local time is: 5:47PM EST, Tuesday, August 11, 2020 (update)
Before I joined the wiki, I was active on The Loud House Encyclopedia (and I was also editing the dubs.) On May 31st, 2018, I started getting interested in SpongeBob. I was still active on The Loud House Encyclopedia. At the beginning of my summer, I lost interest in The Loud House due to the fewer dubs the show has and all its... you know what.
Other intrests
The international Nickelodeon franchise.
Countries and languages
The old Nickelodeon (1984-1999)
Comics
I'm creating comics about SpongeBob, (and yes, I'm finding a publisher that will translate it.) I also have a different logo.
How do you think backgrounds will look on the wiki?
Community content is available under
CC-BY-SA
unless otherwise noted.