Konnichiku is currently online.
About Me
I'm Danielle. I come from New Jersey. I've been watching SpongeBob since I was two or three. It makes me laugh. I believe my first episode was Ugh. I also am a DC fan. I have an imaginary friend named Yuuki who sometimes comments on this wiki.
I also have a career in making music; vaporwave and future funk to be exact. Check it out!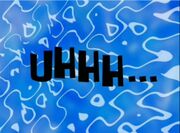 People love Konnichiku
And Konnichiku loves them too
Unless they do something bad to you
Then some people hate Konnichiku
My Contributions
My Favorite Pages
My Favorite Characters
My Favorite Episodes
This user is a fan of Pearl Krabs.
"Oh Dad! You're embarrassing me again!"
This user is a fan of Sandy Cheeks.
"I'm hotter than a hickory smoked sausage!"
This user is a fan of Patrick Star.
"Well, maybe it is stupid, but it's also dumb!"
This user is a fan of Squidward Tentacles.
"How did I ever get surrounded by such loser neighbors?"
Community content is available under
CC-BY-SA
unless otherwise noted.