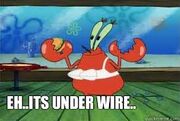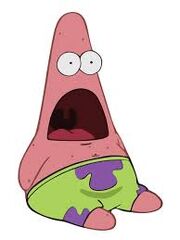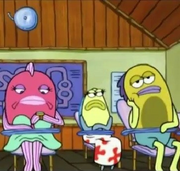 MoBrosStudios
Youtube Poop Maker.
Youtube
Fan of SpongeBob SquarePants
not really the newer episodes though..
Fan of Patrick Star
Although he has gotten stupider over the years, i liked him in the older episodes
Fan of Squidward Tentacles
Why does Squidward always have to be tortured!
male
im a guy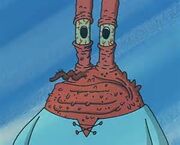 Favorite SpongeBob characters.
SpongeBob (kinda, hes annoying)
Patrick (kinda, hes really intolerably stupid)
Squidward (Now play so quietly that noone can hear us)
Sandy (DID SOMEBODY SAY BOOM?)
Fred (rev up those fryers!)
Tom (wheres my drink?)
Harold (maybe some people wouldnt play so badly if they didnt have big meaty claws!)
Gary (Meow)
Mrs.Puff (OH SPONGEBOB, WHY)
Plankton (is there a gas leak in here?)
Least favorite characters.
Mr Krabs (hes really greedy, and really unlikeable.)
Pearl (shes really annoying)
Lord Royal Highness (hes scary)
Top five favorite episodes in each season
Season 1
5. Reef Blower
4. Help Wanted
3. Rock Bottom
2. F.U.N.
1. Pizza Delivery
Season 2
5. Squidville
4. Bubble Buddy
3. Graveyard Shift
2.Frankendoodle
1. Band Geeks
Season 3
5.  The Algaes Always Greener
4. Just one Bite
3. Krab Borg
2. Idiot Box
1. Chocolate with Nuts.
Season 4
5. Skill Crane
4. Wishing You Well
3. New Leaf
2. Have You Seen This Snail
1. Krusty Towers
Season 5
5. Friend Or Foe
4. Spy Buddies
3. Krabs a la Mode
2. The Inmates of Summer
1. Atlantis Squarepantis (JK LOL) the actual number 1 is Goo Goo Gas.
Season 6(ew ._.)
5.  Krusty Krushers
4. Nautical Novice
3. Spongicus
2. Krabby Road
1. Suction Cup Symphony
Season 7
5.  Model Sponge
4. Kracked Krabs
3. The curse of Bikini Bottom
2. Buried in time
1. The great patty caper
Season 8
5. A Friendly Game
4. The hot shot
3. Mr Krabs takes a vacation
2. Its a SpongeBob christmas!
1.Frozen Faceoff
Season 9
5. Squid Defense
4. Gary's new toy
3. Extreme Spots
2. Liscense to Milkshake
1. Spongebob, you're fired!