"peek a boo i see you"
haha i scared you
 active
i will be here forever
ATTENTION
My userpage will be better than ever soon! If you look right now, you will see crap. Come back later for major improvements.
This user is currently blocked. The latest block log entry is provided below for reference:
March 6, 2017 Idroppedmypen (wall | contribs) blocked Jrbttte (wall | contribs) with an expiry time of when squidward comes out of the freezer (has to promote I'm with Stupid and demote Fools in April)
Hello, this is Jrbttte. I like SpongeBob, Gumball, and Thomas, but if I had to choose one, I would choose SpongeBob because Thomas and Gumball are dying down. Welp, enjoy my userpage!
My Favorite Pages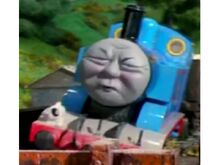 My pfp history
https://docs.google.com/document/d/1xVwX7GofDVYgFwB4vu3Dil5rE8vY0k9Dmh_qvCJvWsw/edit?usp=sharing
My History on ESB
It all started many, many, many, many days ago basically 2019. It was about March when I found out about this site. I was on my phone and was mainly on discussions. It was pretty cringy. Eventually, in like June or July, I was still active, just mainly looking at info and being on that popular post, Describe the picture the user above you posted. Then, I was not active. In January, I made a quiz on discussions. Then I slowly started to become more active, but the thing that gave me an extreme boost on my self-esteem, was when I made a poll in March asking if I was popular, and yes got a good 70 percent! Then I started to get more active. Now, ESB is a regular thing for me and I've been visiting it every day for a month now.
| | |
| --- | --- |
| 103 | This user has made over 103 edits at Encyclopedia SpongeBobia. |
| | |
| --- | --- |
| | Jrbttte has done 100 edits! |
This user is a fan of Bubble Bass.
"You forgot the pickles!"
This user is a fan of DoodleBob.
"You doodle, me SpongeBob!"
This user is a fan of Fred.
"MY LEG!"
This user is a fan of Shrek Bass.
"What are you doing in my swamp!"
i'm glad i was able to help with your userpage!  Idroppedmypen (M•C•E) 
 13:49, May 12, 2020 (UTC)  Pen was here :0 hey  JellyfishSponge231 (W•C•E) 

  21:32, May 12, 2020 (UTC)  Yes sir  

SpongeBob ArmorPants(M•B•C•E)  I Love Idiot Box  Hey  Peachy4872 (W•C•E)  I love Band Geeks 
lel i signed my own guestbook
Jrbttte
(W•C•E) 
 01:22, May 27, 2020 (UTC) 
People Like and I Don't
wip
c
a
b
a
a
b
a
b
b
a
b
b
a
a
b
a
b
b
a
a
b
a
a
a
b
b
b
...
a
a
b
a
a
b
a
a
a
a
b
b
a
b
a
b
a
b
a
b
a
b
...
a
a
...
b
b
b
a
...
a
WIP
Golden 10/10
Amazing 9/10
Great 8/10
Good 7/10
Decent 6/10
Okay 5/10
Meh 4/10
Bad 3/10
Terrible 2/10
Bleh 1/10
No 0/10
The Amazing World of Gumball
Gravity Falls
Thomas the Tank Engine and Friends
dadadadadada we'll be there we bare bears
Harvey Beaks6
Phineas and Ferb
Community content is available under
CC-BY-SA
unless otherwise noted.