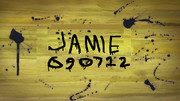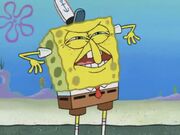 ACTIVE
This user is active at Encyclopedia SpongeBobia.
| | |
| --- | --- |
| | get turned to crisp! |
I ship espeon x umbreon from Pokémon

Hi, I am James, that's it

Hope you like cringe!
This user is a fan of Barnacle Boy.
"He put all of Mermaid Man's white clothes in the washer, with a red sock!"
2020

2020 edits

This user has more than 2020 edits, which is coolio
This user is a fan of the Pokémon franchise.
"Gotta catch em' all!"
This user is a fan of Squidward Tentacles.
"How did I ever get surrounded by such loser neighbors?"
This user is a fan of Garfield. No, not the famous Garfield, my cat Garfield.
"Hey everyone, it's Little Garfield! "
This user is a fan of Fred.
"MY LEG!"

Merge -

Remove - 

Keep -
This user is a fan of Robo-Plankton.
"You dolts have destroyed my beautiful bride, we were supposed to get married next week!"
season 12 review
1.Farmerbob:Good
2.Gary and Spot:Good
3.The Nitwitting:scumbob
4.The Ballad Of Filthy Muck:meh
5.The Krusty Slammer:Amazing
6.Pineapple RV:Great!
7.Gary's Got legs:Good
8.King Plankton:scum bob
9.Planktons Old Chum:meh
10.Stormy weather: cool but not suitable
11.Swamp Mates:cool
12.0ne trick sponge:Great
13.The Krusty Bucket:Good
14.Squids On A Bus:Good
15.Sandy's Nutty Nieces:scumbob
16.Insecurity Guards:scumbob
17.Broken Alarm:Good
18.Karen's Baby:Great
19.Shell games : Amazing 
20.Senior Discount:Kinda Good
21:Mind The Gap:Amazing
22.Dirty Bubble Returns:Good
23.Jolly Lodgers:meh
24.Biddy Sitting:Great
25.SBBB:Masterpiece
26.SIRL:Good (with or without red mist squidward)
27.SB'S Bad Habit:no u
28.Handemonium:Great
29.Breakin:Love It
30.Boss for a day:Amazing
31.The Goofy Noobie:Great
32.The Ghost of plankton:Good
33.My Two Krabses:Legendary
34.Knock, Knock, Who's There?: Meh
35.Pat Hearts Squid:Meh
36.Lighthouse Louie: Meh
37.Hiccup Plaque: pretty good
38.A Cabin In The Kelp:Good
39.The Hankering:Great
40.Who R Zoo?:Meh
41:The Kwarantined Krab: scary...
42.Plankton's Intern:TBA
43.Patrick's Tantrum:Horrible
44.Bubble Bass's Tab:hmmmmm
45.Kooky Cooks:meh
46.EFBGW:meh
47:krusty koncessionaires:I love this
48.Dream Hoppers:ok Season 13 review 1: A Place for Pets: Great
2: Lockdown for Love: Awsome
fly of despair Die
me irl=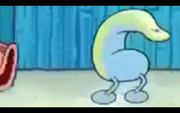 Cut-Outs!!!!!!!=
Online art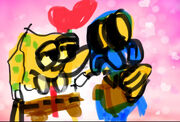 art:
GUESTBOOK!!! e sign here, mavnolden shippers! (Or mavnol x peachy!!!)
NOTE:Eeeeee (talk) 12:33, 27 October 2020 (UTC) Or 12:33, 27 October 2020 (UTC) does not work, so deal with it.
some random test  Jamie070912 (W•C•E)  ncncncbcbcbcdcdbu 
Salut!  SpongeTron D (W•C•E)  I love SB-129 
Hey, dude!  Peachy4872 M·C·E 
   Mavnol x Peachy 
Hallo 𝔎𝔬𝔬𝔩𝔨𝔦𝔱𝔱𝔶 M·C·E 12:33, 27 October 2020 (UTC)
Wutcha Doin Today  

Binturong7 M·C·E·A·Q

Hi!  Anthony2306 (W•C•L•E)  Krusty Koncessionaires is god 
---
List of Friends
Community content is available under
CC-BY-SA
unless otherwise noted.