This user is currently blocked. The latest block log entry is provided below for reference:
46:09, August 81, 3657 Koolkitty108 (wall | contribs) blocked IsolatedPrompt (wall | contribs) with an expiry time of when you hate spongebob and harvey beaks episodes on tv (cannot mass delete or nuke pages, and cannot have quick tools v2)
IsolatedPrompt
User
General
Real name:
Juan
Birthday:
July 5, 2002 (age 16)
Location:
USA (United States of America)
User milestones
Joined:
September 20, 2017
SpongeBob SquarePants
Favorite character:
Mrs. Puff
Favorite episode:
"Squid Noir"
Contact
hello <insert name here>! my name is juan. i am 16 years old in my high school. it is me on spongebob squarepants home of fandom. i will be making documents, features, contents, and profile. make my background. it is too hard for me to do code and styles. everyone is uploading a new background. it will happen on oct. 11, 2017. once i was signing in here on those proposals, i will be away on this wiki. this is my signature for danzxvfan8275. not chuck123456, he is busy because of school. i have been here for three months so i can request it soon. i will be requesting it on the december of 2017. i also now have 50 main namespace edits. i will be reverting spam, vandalism, and lots of cleanup i will have to do on every wiki.
207.163.116.20 aka IsolatedPrompt (M•C•U•E) 
this is my animated picture of bringing the color of spongebob and patrick. whoa! spongebob and patrick is black and it has a new animated picture i'm having? the episode of squid noir has released. i'm watching harvey beaks, welcome to the wayne, and spongebob squarepants episodes. it was great! more episodes are in 2018, omg! these episodes we aired was drive happy, old man patrick, fun-sized friends, and more episodes that are aired soon in i love spongebob! :)
friends
here are my friends on encyclopedia spongebobia and community central. more friends i will add soon in my profile.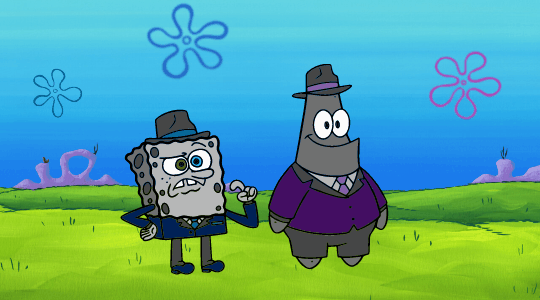 this is the website for http://www.youbringthecolor.com to color spongebob's picture.
i will choose some kind of color anywhere on the website. and also golf made me a new signature with a timestamp included.
IsolatedPrompt (M•C•U•E)  22:36, June 1, 2020 (UTC)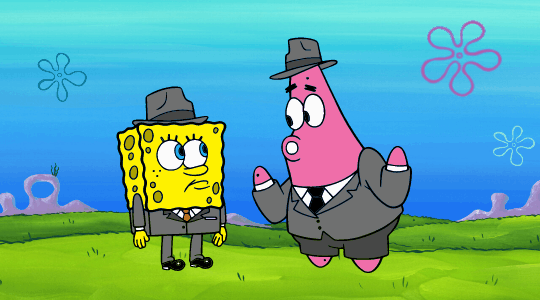 oh yes! 2018 episodes! when is it going to end? maybe in 2019, 2020, 2021, or is it the next 5 years?
Edits of IsolatedPrompt on Encyclopedia SpongeBobia
Total:
539
Article:
127
Talk:
3
User:
44
User talk:
0
Project:
119
File:
7
File talk:
0
Template:
1
Template talk:
0
Category:
0
Category talk:
0
Forum:
0
this signature was made in the september of 2017. by danzxvfan8275.
207.163.116.20 aka IsolatedPrompt (M•C•U•E) 
and this signature was made in the november of 2017. by golf.
IsolatedPrompt (M•C•U•E)   
i made a new signature that was made in the january of 2018. by golf.
IsolatedPrompt (M•C•U•E) 

  
and i made a new signature that was made in the march of 2018. by golf.
IsolatedPrompt(M•C•U•E) 

my friendbook
please sign right here on my friendbook below this line.
IsolatedPrompt (M•C•U•E)  16:47, November 29, 2017 (UTC)   SpongeBob13579 (Wall/Contribs/Friends) 

helpful links & reports
Community content is available under
CC-BY-SA
unless otherwise noted.