WARNING! I AM VERY RANDOM!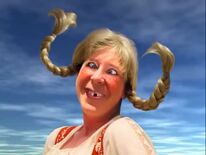 ===First, I will assault your mind with subliminal messages!===                                                                                            
                          Sorry You had to see that.                      
                                                                                                                                                                                                                                                                 Favourite Episodes (From First to 7th) 
1. Chocolate With Nuts (Patrick is really hilarious and the psycho-chocolate man!)
2. Pizza Delivery (VERY funny!)
3. Band Geeks (Sweet, Sweet, Sweet Victory, Yeah!)
4. The Camping Episode (It may be stupid, but its also dumb!)
5.  Mermaid Man and Barnacle Boy IV (WUMBO!!!!!!!!)
6. Survival Of The Idiots (Who ye callin pinhead?) 
7. Skill Crane (I love this episode!)
Favourite characters
1. Patrick (He is so stupid its funny)
2. Squidward (I feel for him. My little brother is JUST LIKE Spongebob.)
My Fav Memes
Random quotes: Spongebob: These pants hug my body.... Better then my own mother!  
Patrick: What's the matter, is he stupid?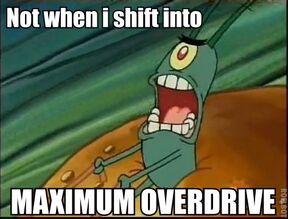 Community content is available under
CC-BY-SA
unless otherwise noted.