Hey there!
---
Hey,
visitor
! I'm DanzxvFan8275, a former administrator on this wiki! Feel free to contact me on my
Message Wall
if you have any questions.
DanzxvFan8275
Other names
Dan
Purcyblu
PhillyDanTheG
Gender
Male
Birthday
May 27, 2005
Residence
New Jersey, United States
Role
Damn fool
Likes
Cartoons, Gaming, Music, Fashion, Sneakers
Dislikes
Drama, Blasted buffoons, School
Squidward's bathroom. Do not enter. Unless you are Squidward.

This page should only be edited by DanzxvFan8275 or an admin (except in the guestbook)
This user is a fan of Patrick Star.
"Well, maybe it is stupid, but it's also dumb!"
This user is a fan of Squidward Tentacles.
"How did I ever get surrounded by such loser neighbors?"
| | |
| --- | --- |
| | This user has won the Creativity Award in Cans48's game Back in Time |
| | |
| --- | --- |
| | This user has won the Blind Test Award in Cans48's game Back in Time |
This user is currently blocked. The latest block log entry is provided below for reference:
Edits of DanzxvFan8275 on Encyclopedia SpongeBobia
Total:
25,643
Article:
3,185
Talk:
357
User:
188
User talk:
Project:
2,024
File:
1,692
File talk:
Template:
198
Template talk:
Category:
6
Category talk:
Forum:
EN | English Brigadier
This user is a Wikia Language Brigadier for the English language.

Expand 
The Wikia Language Brigade is a voluntary project by Fandom users to help translate their own and other communities on fandom.com in the many available languages. You can request translations and corrections from our Brigadiers (project members). Read more of our background story on this page.

Being Project Member: Advantages
We're a fun and active team you'd definitely like working together with.
You get your name "out there" and may attract contributors for your own wiki.
Your effort will give chances to communities that need a helping hand.
The Wikia Language Brigade can always use extra members! All you need to do to join, is putting your username and language level on the memberlist for English or other languages. Any further questions? Read up on the FAQ or contact the project leader.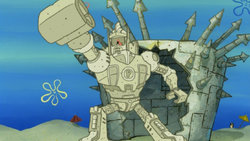 Greetings! My name is DanzxvFan8275 (formerly Phillydan25), but feel free to call me Philly or Dan. I am just an ordinary FANDOM user. I made my account in July 2015 but started increasing in activity around April-June 2016. Since then, I have been actively contributing to my favorite communities!
Seeing this template may mean either one of two things - 1) I am an active contributor here or 2) I've just decided to swing by and help clean up some vandalism or spam.
I can help with HTML and moderate amounts of MediaWiki coding, as well as a variety of problems. If you need to contact me, message me here, and I will try to respond in the next 6-12 hours, although I'll usually answer before that time length.
<soundcloud url="
https://soundcloud.com/silaz-856667037/famous-dex-feat-a-ap-rocky
" height="100" auto_play="true" />
Communities I am most active on:
Need help? Click one of these!
Favorite Characters




Top 10 Favorite Episodes
TBA
Top 10 Least Favorite Episodes
TBA
Seasons Rankings
TBA
Favorite Specials
"
Dunces and Dragons
" "
Christmas Who?
" "
It's a SpongeBob Christmas!
" "
Ugh
" "
Hello Bikini Bottom!
" "
It Came from Goo Lagoon
" "
Friend or Foe
"
Favorite Songs
The Very First Christmas
Never Give Up
When Worlds Collide
This Grill is Not a Home
Oh, My Karen
Gary Come Home
Friends (no order)
*
Depth Strider 10
*
TheThomas5252
*
TrevorOntario719
*
AlexFlandreFanaticYT
*
Nicko756
*
Alex.sapre
*
Cans48
*
Sawpog46
*
Chuck123456
*
SonicTheEpic
*
Jackninja5DipperGravityFalls
*
ChocolateBrownieBoy
*
Spongebob456
*
Bigfatonionslice
*
SpongeBot678
*
Squiddleward
*
BFrit10
*
Spongebobvstheloudhouse
*
Rocky Lobster
*
Koolkitty108
*
Madiyunu
*
Golfpecks
*
SpongeJay731
*I live in the USA. *My birthday is May 27th. *My favorite shows are SpongeBob SquarePants, The Simpsons, Phineas and Ferb, The Amazing World of Gumball, Family Guy, Gravity Falls, South Park, Trailer Park Boys, The Boondocks, and Big Mouth. *I am male. *I have 2 brothers. *My favorite SB episode is "Just One Bite." *I am a fan of rap music. (will list favorite artists later) *2+2=6. *IDK.
 DanzxvFan8275 (M•C•U•E)
    <soundcloud url="https://soundcloud.com/dmitriyshevelev/dababy-suge-instrumental" height="100" auto_play="true" />
Community content is available under
CC-BY-SA
unless otherwise noted.