CheeseRoxTheWorld
NOTICE: I don't have a Skype or Discord account. Any accounts with my screen name are impersonating me. If I ever do make one, I will remove this message.
If you were looking for the article about
the CheeseHead
, then see
SpongeBob
.
Hello! You've reached my page!
I'll explain the rules!

Please read this page before posting on my Message Wall! (Don't bring up politics, religion, or rants. Don't ask me to do tasks that discussion mods can't do. Don't nominate me for UOTM, I'm a social user & wouldn't be a good nomination. If you're a sock puppet, please stay off my page. Into the ban canyon you go, socks!)
About Me
I'm good at Hurt and Heal. I'm decent at profile pages. This is CheeseRoxTheWorld. You can call me Cheesie, Cheese, CheeseRox, whatever you want really. My real name is Courtney but I usually prefer to go by a cheese-related nickname lol. I was born in 1999, same year the show premiered, although the first episodes I was actually alive for were these episodes. I have an older sister who also uses Wikia but she's not an ESB member. Her username is LS88. Probably better at Wikia than me. I think I'm in a rare group that likes Accidents Will Happen and also a rarer group who finds Boating Buddies overhated (although the ending with the test stunk). A Pal for Gary is still the worst.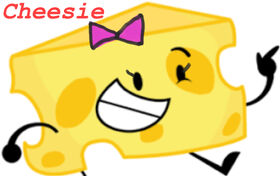 My Favorite Main Characters
My Favorite Minor Characters
My Favorite Background Characters
My Favorite Episodes
Userboxes
Credit to Golfpecks for creating my moderator winning badge!
| | |
| --- | --- |
| ♀ | CheeseRoxTheWorld is female. |
This user is a fan of Patrick Star.
"Well, maybe it is stupid, but it's also dumb!"
This user is a fan of the Flying Dutchman.
"Who dares disturb the Flying Dutchman?!"
This user is a fan of Bubble Bass.
"You forgot the pickles!"
This user is a fan of the Dirty Bubble.
"Fools, you blew my cover! Now taste my wrath!"
This user is a fan of Karen Plankton.
"Plankton: 1% evil, 99% hot gas."
This user is a fan of Fred.
"MY LEG!"
This user is a fan of Scooter.
"Dude..."
This user is a fan of Squidward Tentacles.
"How did I ever get surrounded by such loser neighbors?"
This user is a fan of Mr. Krabs and loves money!
"MONEY!"
This user is a fan of Old Man Jenkins.
"I knew no good would come from city folk and their flying machines!"
Community content is available under
CC-BY-SA
unless otherwise noted.