What are you doing out here in the daylight?

Don't dare to edit this userpage, unless CheeseCrocker allows you to.
Roses are blue, violets are red, I have to go to the bathroom.

Expect to see some stuff be added to my userpage
                      Today is 1/27/2021, if you didn't know. 

This user is currently blocked. The latest block log entry is provided below for reference:
 ACTIVE
This user is active at Encyclopedia SpongeBobia.
<tabber> |-|Profile = Hello person, and as you can see, this is my message wall, I mean profile page. Welcome! As you can tell, I'm a discussion mod, so if you need to do something that only discussion mods can do, you can ask me on my message wall. You can call me cheese or idiot or whatever you want, but try not to make it hurtful.
These are my stats. They show things. Some I don't understand.
Edits of CheeseCrocker/CC's Userpage on Encyclopedia SpongeBobia
Total:
4,445
Article:
4,445
Talk:
4,445
User:
4,445
User talk:
4,445
Project:
4,445
File:
4,445
File talk:
4,445
Template:
4,445
Template talk:
4,445
Category:
4,445
Category talk:
4,445
Forum:
4,445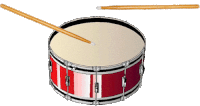 <tabber> |-|History =
SpongeBob History
I watched some SpongeBob in 2011, but didn't become a full on fan until 2012. I watched this and TMNT back in 2012-2014 as they were the shows I loved watching. I remember watching recordings of Chocolate with Nuts, Krab Borg, Sand Castles in the Sand and Extreme Spots a ton back in the day, so I've basically memorized these episodes by now. After the second movie, I stopped watching since I was interested in doing other things, though I still saw a few of the newer episodes along with The Loud House in 2016. I started watching SpongeBob a bit more again during the YBTC week, though I decided to fully come back in December 2017, after I watched PieGuy's reviews. I watched the I Heart SpongeBob week along with the episodes from March and April, and I've been watching every episode that cam afterwards.
ESB History
User blog:CheeseCrocker/How far have I come
Profile Pic History
This is a history of my profile pics during my time on wikia. Just to let you know, I've had a lot of them.
<tabber> |-|Friends = This is a bunch of people I met on this wiki in no particular order. If your not on this list, then I may have forgot about you, since I know a lot of people here. So just ask me on my message wall if your not on and you want to be on.
<tabber> |-|Userboxes =
<tabber> |-|Poll = More will be added soon

<tabber> |-|Opinions =
Top Ten
Bottom Ten
Seasonal Ranking
On the right. Best to Worst
Main Character Ranking
Same as the season ranking.
Scorecards
Episodes I dislike that most like
NOTE: Episodes that I find mediocre or worse that most people like come up here
Season 1: Reef Blower, Tea at the Treedome, Bubblestand, Ripped Pants, Jellyfishing, Jellyfish Jam, Sandy's Rocket, MuscleBob BuffPants, The Chaperone, Fools in April
Season 2: Squid's Day Off, Something Smells, Squirrel Jokes
Season 3: As Seen On TV, The Camping Episode
Season 4: None
Season 5: None
Season 6: Suction Cup Symphony, A Life in a Day, Overbooked
Season 7: Enchanted Tiki Dreams
Season 8: Free Samples, Treats!
Season 9: Bumper to Bumper, Evil Spatula, Married to Money
Season 10: None
Season 11: None
Episodes I like that most dislike
NOTE: Episodes I find okay or better that most people dislike come up here
Season 1: None
Season 2: None
Season 3: None
Season 4: Rule of Dumb
Season 5: Rise and Shine
Season 6: No Nose Knows, Grooming Gary, Shuffleboarding, Pineapple Fever
Season 7: Tentacle-Vision, A Pal for Gary, Yours, Mine and Mine, Karate Star
Season 8: The Other Patty, Oral Report, The Googly Artiste, Restraining SpongeBob, InSPONGEiac, Glove World R.I.P.
Season 9: None
Season 10: Patrick's Coupon, Don't Wake Patrick
Season 11: There's a Sponge in My Soup, Man Ray Returns, No Pictures Please, Krabby Patty Creature Feature, Sanitation Insanity, Bunny Hunt, Pat the Horse, Don't Feed the Clowns, Drive Happy, Doodle Dimension, Moving Bubble Bass, My Leg!, Ink Lemonade, Call the Cops, Appointment TV, The Grill is Gone, Bubbletown, Squirrel Jelly
Season 12: The Nitwitting
<tabber> |-|Wikis = Here is a list of wikis I have some rights on.
Encyclopedia SpongeBobia (Discussion moderator)
ScumBob Wiki (Bureaucrat, admin)
Astronomers Wiki (Bureaucrat, admin)
Anti-ScumBob Wiki (Bureaucrat, admin)
Never Ending Story Wiki (Admin)
CheeseCrocker's Anything Wiki (Bureaucrat, founder)
<tabber> |-|Screenshots = Here are some random screenshots cause why not.
Well you've made it to the end there's nothing here so go back to editing.
Community content is available under
CC-BY-SA
unless otherwise noted.