You're all welcome to my Profile Page!
This article is under construction.

This article is currently in the middle of an expansion or major revamping. Please help Encyclopedia SpongeBobia by contributing to it.
Please remove this message when finished.
"WARNING!"

This page should only be edited by BattleForBFDIFan4.
About Me
The reason why I joined this wiki because I really like this show, I also watched this episode when I was young. I'm obviously a male.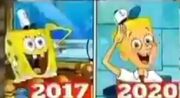 I'm on other Wikias!
This user is currently blocked. The latest block log entry is provided below for reference:
Pages Stuff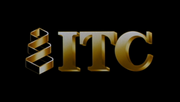 Pages I created.
Pages I have put pictures.
Userboxes
(Almost getting to 4000.)

List of all edits in this wikia!!!
Other Stuff
Play My Games!
Other Stuff
My Profile Icons!
Spongebob Seasons best to worst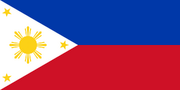 Here are the list of best to worst seasons. I like all seasons except for Season 6-8, which are all Meh.
BattleForBFDIFan4 is currently online.
My Thoughts On Episodes on each Seasons
Nautical Nonsense
My Signature
August 4, 2018 to present
 BattleForBFDIFan4 (M•C•E) 

Plans
I will try to arrange the image galleries.
I will try to be a good editor.
I need to try to have a better grammar.
Games I play
Games I play Now
Minecraft
Deltarune
Geometry Dash
Soul Knight
Cookie Run
Plants vs. Zombies
SMBX 2.0
Team Fortress 2
SFM
Undertale
Games I play as a little kid
Kirby Nightmare In Dreamland
Super Mario Bros
Plants Vs. Zombies
NBA2K something...
And Others!
This is my own guestbook. If you really want to sign here, click here to edit. My Sign Here:  BattleForBFDIFan4 (M•C•E) 

Community content is available under
CC-BY-SA
unless otherwise noted.