ACTIVE
This user is active at Encyclopedia SpongeBobia.
Greetings, I am 1FullerHouseFan! I joined Fandom in June 2019. I'm a content moderator at the Fuller House Wiki and an editor on other tv/movies wikis. If you have any questions for me, simply leave them on my wall.
Click for Prize: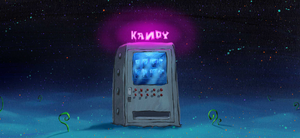 Follow me on quora @Emi Gold.
1FullerHouseFan

[[File:

|300px]]
General
Real name:
Emily Lastname for you to decide
Birthday:
May 13
Location:
Florida, US of A
User milestones
Joined:
June 24th 2019
SpongeBob SquarePants
Favorite character:
Bubble Bass
Favorite episode:
"Frankendoodle"
Contact
| | |
| --- | --- |
| | 1FullerHouseFan has done 100 edits! |
| | |
| --- | --- |
| | 1FullerHouseFan has done 1000 edits! |
This user is a fan of Fred.
"MY LEG!"
This user is a fan of Bubble Bass.
"You forgot the pickles!"
 Doctor Patrick (M·C·E) 

IloGaming4
(

M

•

C

•

E

) 
Sign my GuestBook if you want  1FullerHouseFan M·C·E 
What up!  Peachy4872 (W•C•E)   
Oh Hello There. Squiddypop M·C·E 
i don't really know you, but hey there!  ɨɖʀօքքɛɖʍʏքɛռ  
~~~~~
1. Frankendoodle
2. Chocolate With Nuts
3. Band Geeks
4. The Camping Episode
5. Pizza Delivery
6. I'm Your Biggest Fanatic
7. SB-129
8. Patty Hype
9. Life Of Crime
10. Artist Unknown
11. SpongeBob In RandomLand
They are coming soon but here's a few right now
Gary Takes A Bath
SpongeBob's Bad Habit
And Stuck In The Wringer
That's all for now! I'm going to wait till season 12 ends to finish this.
Fuller House Wiki - Fully Active (Also content moderator on this wiki)
SpongeBob Wiki - Fully Active
Club Spongebob Wiki - Fully Active
Disney Wiki - Semi-Active
Wikitubia - Semi-Active
Gameshakers Wiki - Inactive
Henry Danger Wiki - Inactive
The Loud House - Inactive
Unforgivable (0/10) Black
Unwatchable (1/10) DimGrey
Horrible (2/10) Crimson
Bad (3/10) OrangeRed
Mediocre (4/10) Yellow
Decent (5/10) Limegreen
Good (6/10) Green
Great (7/10) Cyan
Amazing (8/10) Violet
Wonderful 9/10) Magenta
AMAZING! (10/10) Gold
Have not watched (?/10) DeepSkyBlue  
Community content is available under
CC-BY-SA
unless otherwise noted.