If you were looking for the article about
season 1
, then see
Season 1
.
If you were looking for the article about
season 2
, then see
Season 2
.
The First & Second Seasons is a SpongeBob SquarePants compilation DVD set that was released on February 5, 2018 and contains contains all of the episodes from the first and second seasons, except for "Help Wanted."
Season releases
Episodes
Season 1
Disc 1
Disc 2
Disc 3
Season 2
Disc 1
Disc 2
Disc 3
Special features
Specials
Audio commentaries
Music videos
In the Key of Sea: Krusty Krab Karaoke
SpongeBob Dancin' Pants
Storyboards
Other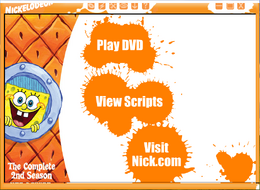 Trivia
There's a sequel to this DVD named The Third & Fourth Seasons. Coincidentally, both DVDs were released on February 5.
"Help Wanted," the pilot episode of the series, was not included due to copyright issues with Tiny Tim's song "Livin' in the Sunlight, Lovin' in the Moonlight" being played in this episode. According to Derek Drymon, this is because Nickelodeon did not want to pay Tiny Tim's estate for the rights.[1] However, it is included as a bonus feature on disc 3 of The Complete 3rd Season, 10 Happiest Moments, and The Third & Fourth Seasons DVDs. It is also available as a normal episode on The First 100 Episodes, SpongeBob, You're Fired!, The Pilot a Mini-Movie and the Square Shorts, and The Best 200 Episodes Ever DVDs.
The uncut version of "Procrastination" is included.
Errors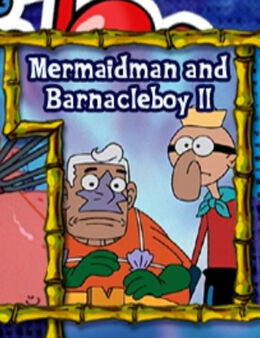 In the closing credits for "Reef Blower" and "Tea at the Treedome," Bill Fagerbakke's name is misspelled as "Bill Faberbakke."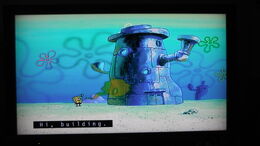 In all Nickelodeon USA airings of the episode "Something Smells" and the iTunes version, SpongeBob walks up to a building and says, "Hi, building!" which causes the building to flee from SpongeBob's breath. He goes up to Patrick and says, "I just don't get it!" and Patrick says, "I don't either."

On this DVD release, the Nautical Nonsense and Undersea Antics Volume 1 VHS tapes, the Nick Scene It? DVD game, Canadian airings on YTV and Nickelodeon Canada, Polish airings, UK airings, and Australian airings, the scene instead goes like this:
SpongeBob: [walks up to a building and waves] I just don't get it! [the building flees]
Patrick: [off-screen] I don't, either. [SpongeBob walks up to Patrick; the rest of the scene goes as normal, resulting in the same lines being repeated] According to the audio commentary on this DVD, this was a sound mixing error. The music also repeats itself incorrectly at that point. I is made obvious since SpongeBob's mouth still clearly says the intended line. However, the closed-captioning on this DVD still uses the original correct line.

On the backside, "Graveyard Shift" is listed as "The Graveyard Shift."
The Complete First Season
The Complete Second Season
Video
References