The Adventures of SpongeBob SquarePants is a SpongeBob SquarePants DVD that was released on September 22, 2015 and contains a total of two episodes from season 1, one episode from season 2, two episodes from season 3, one episode from season 4, one episode from season 5, one episode from season 8, and one episode from season 9.
Episodes
Trivia
The DVD includes a preview for older SpongeBob SquarePants DVDs, followed by a picture that also promotes older SpongeBob DVDs.
"Patrick-Man!" is the only regular widescreen episode on this DVD.
On the cover, SpongeBob's superhero costume is remarkably similar to the one he wears in the LEGO set Heroic Heroes of the Deep (3815), which depicts him as a crime-fighter, while Patrick's costume is essentially his Patrick Man attire.
This was the last SpongeBob DVD released in Region 1 for two years until The Complete Ninth Season DVD was released on October 10, 2017.
Unlike most SpongeBob DVDs, each episode on this disc is self-contained with the intro and credits before and after each episode. However, the modern Nickelodeon logo intro only appears before the first episode on the disc.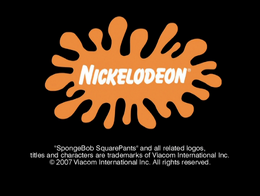 Each full-screen episode on this DVD uses the original Nicktoons logo at the end rather than the modern Nickelodeon logo like on the SpongeBob, You're Fired! DVD. However, "Mermaidman vs. SpongeBob" uses the 2007 Nickelodeon logo. It is similar to the Nicktoons logo except it says Nickelodeon in the splat rather than Nicktoons.
This was one of the first DVDs to have a truly widescreen episode. Before this, most SpongeBob DVDs were produced with only 4:3 screens in mind with widescreen episodes being letterboxed between two black bars on the top and bottom of the screen.
Each episode on this DVD is technically in widescreen, as each full-screen episode has black bars on each side embedded into the video.
This DVD's audio is only in Dolby Stereo despite the episode "Patrick-Man!" being made in 5.1 Dolby Digital surround sound.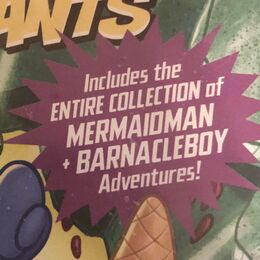 Errors
The front of the DVD cover depicts Patrick Man wearing a blue cape, which he never wears in the actual episode.
The credits of each episode still show the voice cast for each sister episode even though they are not present on this disc.
There is no episode list to be found anywhere on the box. Instead, only a description of the entire DVD is given.
Alternate covers
Community content is available under
CC-BY-SA
unless otherwise noted.