SpongeBob LongPants is a SpongeBob SquarePants DVD that was released in Spain, Netherlands, Germany, and Australia in September 2016 and in Japan on October 9, 2019. It contains eight episodes from season 9 and is based on the episode of the same name.
Episodes
Trivia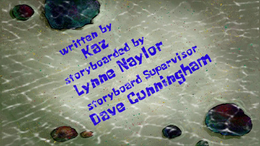 USA airings, digital versions, and streaming releases of the episode "SpongeBob LongPants" have Kaz credited as his full name, Kaz Prapuolenis, in the opening credits, but the DVD version and international non-US airings (except for Central and Eastern Europe) just credits him as Kaz.
The sister episodes of "Squid Baby" and "Squid Plus One" are not included on this DVD.
Alternate covers