Patchy the Pirate's SpongeBob Weekend was a SpongeBob SquarePants marathon hosted by Patchy. It aired in the United Kingdom on January 21 and 22, 2012.
In between the episodes, Patchy the Pirate appeared from "inside" an old black-and-white pirate movie.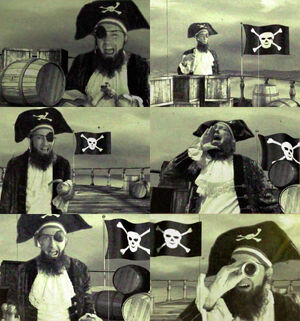 Schedule
January 21, 2012
January 22, 2012
Trivia
This is the first international Patchy the Pirate event.
This was the first event to occur in 2012.
"Dunces and Dragons" is the only special episode to air in the event.
This event only includes episodes from seasons 1–4, as seasons 5-8 were completely skipped.
Video