Paramount+ (known as CBS All Access from 2014-2021) is an American streaming video service owned by Paramount Global. It offers original content, content newly aired on CBS's broadcast properties, and content from the Paramount Global library. In the United States, many markets offer a live stream of the local CBS affiliate's main channel.
After Viacom merged with CBS on December 4, 2019, the service started streaming SpongeBob SquarePants, along with other TV shows from Paramount Domestic Media Networks, on July 30, 2020. On September 15, 2020, it was announced that CBS All Access would rebrand as Paramount+ in early 2021 as part of its expansion to feature content from Paramount's other brands.[1][2]
The SpongeBob Movie: Sponge on the Run and Kamp Koral: SpongeBob's Under Years were released on Paramount+ on March 4, 2021 as launch titles in the United States. The first six episodes of Season 12 were added on March 25, 2021. Three more episodes were added on June 4, 2021. On December 9, 2021, a "SpongeBob Universe" live channel was added, featuring episodes from SpongeBob SquarePants and Kamp Koral: SpongeBob's Under Years, as well as movies.[3]
Trivia
General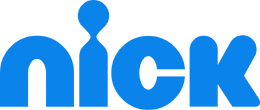 To promote the streaming service, the color of the Nickelodeon logo was turned blue. This change lasted from March 1 to March 5, 2021.

Nearly a year later on February 17, 2022, to promote the premiere of Big Nate on Paramount+, the color of the Nick Pluto TV logo was turned blue.[4] This change only lasted on that one day.
A different variant of this logo, this time with it inside a golden ring, was used on May 24, 2022 to promote the arrival of the Sonic the Hedgehog 2 movie to Paramount+.
Errors
Episodes from seasons 9-12 are not in Nickelodeon's packaging order.
There are numerous airdate errors:

For the latter episode's content,[6] the episodes "The Great Snail Race" and "Mid-Life Crustacean" were taken off, though they were available for streaming prior to its rebranding on March 4, 2021. "The Great Snail Race" was missing for a time, but has since been re-added by itself as a stand-alone episode. However, what makes it an error is that the thumbnail for "The Great Snail Race" is actually an image from "Mid-Life Crustacean" despite that episode currently not being on the streaming service.
There are several episodes with incorrect thumbnails:
Video
References
External links