Nautical Nonsense and Sponge Buddies is the first SpongeBob SquarePants DVD ever. It was released on March 12, 2002 and contains five episodes from season 1, four episodes from season 2 and one episode from season 3.
Cover
The front cover shows SpongeBob looking at his ripped blue swimsuit at Goo Lagoon with a group of fish and Sandy laughing at him. This is a reference to the episode "Ripped Pants." The title is transcribed in yellow text, with the words "Nickelodeon DVD" being on wood.
Episodes
Bonus features
Specials
Music videos
Trivia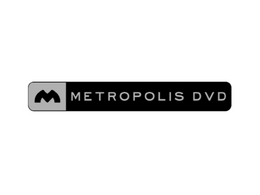 This is the only SpongeBob DVD to be made by the Metropolis DVD company. As a result, the Metropolis DVD logo is used at the end of the credits on this DVD.
There are no previews on this disc.
This DVD is a combination of both the Nautical Nonsense and Sponge Buddies VHS releases.
The Turkish release has the following episodes (all are from season 4):
Errors
The YTV version of "Something Smells" is shown instead of the Nickelodeon United States version. In Nickelodeon USA airings, SpongeBob walks up to a building and says "Hi, building!" which causes the building to flee from SpongeBob's breath. He goes up to Patrick and says "I just don't get it!" and Patrick says "I don't either." On this DVD release, as well as the YTV version, the scene goes like this:

SpongeBob: [walks up to a building and waves] I just don't get it! [the building flees]
Patrick: [off-screen] I don't, either. [SpongeBob walks up to Patrick; the rest of the scene goes as normal, resulting in the same lines being repeated].

In "Ripped Pants," SpongeBob wears underwear under his swimsuit, but on the cover of this DVD, he doesn't have underwear on.
Just like The Complete 2nd Season and First 100 Episodes DVDs, "Graveyard Shift" is listed as "The Graveyard Shift" on the episode selection screen and the back of the DVD.
In the trailer, it shows clips from "Mermaid Man and Barnacle Boy," "Plankton!," and "Dumped," but those episodes aren't on this DVD.
The episode selection screen for the first five episodes has a strange sand border on the far right of the screen. It's unknown why it is there.
Alternate covers
Print Advertisement
Trailer/commercial
Community content is available under
CC-BY-SA
unless otherwise noted.