Hello <insert name here> , Welcome to Woof's Message wall.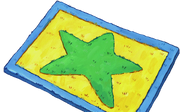 If you want you can talk to me about this:
SpongeBob SquarePants
Rugrats
Fairly OddParents
The Simpsons
Ruggie
Plate Guy
Howard
Don't talk to me about anything listed below:
Golden Toilets
The Loud House (Bun Bun is an exception)
don't convince me that Ghosts are real
DON'T EVER TELL ME SANTA IS FAKE
Thanks For Reading! Now you can look at this pic of a fluffy cat

Give Kudos to this message
You've given this message Kudos!
See who gave Kudos to this message
Community content is available under
CC-BY-SA
unless otherwise noted.