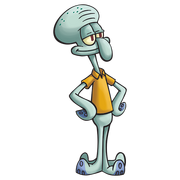 Hello! I am an assistant on the wiki. If you have any questions, ask. Me:
I edit half-protected pages.
Rolling back vandal edits.
Rename files and blogs.
View deleted pages. (if the page was not merged)
And create the voting stage of the proposal.
You can ask other questions, as long as they are not vandalized and without profanity.

Give Kudos to this message
You've given this message Kudos!
See who gave Kudos to this message
Community content is available under
CC-BY-SA
unless otherwise noted.