Message rules
1. no spamming (example) 1.spam spam spam spam 2.maybe lol saying that nonstop 3.writing in weird words 4.emoji its cringe
2.no acting weird 
3. no 9/11 jokes
4. no talking about nonsense
5.bragging 
6. no saying please ban this guy or block this guy I ain't an admin
Allowed
1. talking about my favorite Spongebob episode, character, season,and more. 
2. Asking for me to join chat (im blocked for 1 week so not now)
3. asking me question i would awnser them not in midnight cause i get off of the computer around 10:10 pm
4.Telling me jokes to keep me entertained 
5.creepypasta is ok just don't get it too creepy as then i wouldn't be able to sleep 
6. just have fun on my message wall and ask me any question (rules down below)
and if i think you are breaking the rules i am contacting a admin to give the user a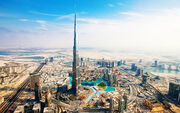 warning or a ban 

Give Kudos to this message
You've given this message Kudos!
See who gave Kudos to this message
Community content is available under
CC-BY-SA
unless otherwise noted.