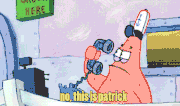 Welcome to my message wall and wow, it's already 2020! It sure has been a while since I was last here in September of 2018, and a lot has changed in the world since then.

Give Kudos to this message
You've given this message Kudos!
See who gave Kudos to this message
Community content is available under
CC-BY-SA
unless otherwise noted.