Lost at Sea is a SpongeBob SquarePants DVD that was released on March 4, 2003 and contains five episodes from season 1, three episodes from season 2, and one episode from season 3. It has the episodes from The Sponge Who Could Fly and Anchors Away VHS tapes.
Cover
The front shows SpongeBob poking his head out of a ripped, giant map of Bikini Bottom. The map also has X marks. It shows several different Bikini Bottom locations such as the Krusty Krab, Sandy's treedome, and the Chum Bucket. The Bikini Bottom sign is visible in the bottom right-hand corner of the case alongside some sea life in the bottom left-hand corner.
Episodes
Special features
Audio commentaries
Storyboards
Specials
Trivia
The back cover of this DVD contains pictures from the following episodes:
On the main menu of the DVD, an instrumental version of the song "He's Flying" is played.
This DVD contains previews for various shows. These include The Wild Thornberrys Movie, The Adventures of Jimmy Neutron: Boy Genius DVDs and VHS tapes, and Tak and the Power of Juju.
This, Sea Stories, Nautical Nonsense and Sponge Buddies, Halloween, Tales from the Deep, The SpongeBob SquarePants Movie (DVD), The Complete 1st Season, The SpongeBob Movie: Sponge Out of Water (DVD), The Complete First Season, Movies & TV Collection, The Legend of Boo-Kini Bottom (DVD), SpongeBob SquarePants Holiday Collection, The SpongeBob Movie Collection and The First & Second Seasons are the only SpongeBob SquarePants DVD's to be rated PG in the United States.
"The Sponge Who Could Fly" was released on this DVD before it aired on television.
"The Sponge Who Could Fly" storyboard includes a deleted scene that had Patchy the Pirate ripping off a SpongeBob band-aid while destroying his SpongeBob stuff, although he isn't seen ripping it off in reverse.
This DVD was released three years after the Canadian premiere of "Help Wanted," "Reef Blower," and "Tea at the Treedome.", the first episodes of the entire series.
Errors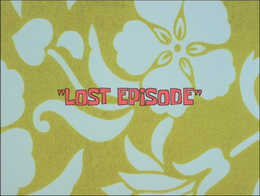 On the credits of the DVD, "The Sponge Who Could Fly" is simply called "Lost Episode," despite it being called "The Sponge Who Could Fly" everywhere else on the DVD.
On the episode description of "The Chaperone," it says, "tall, dark and handsome" instead of what Pearl says, "long, tan, and handsome."
In the episode selection, the image for "Mermaid Man and Barnacle Boy II" is not from that episode. The image is actually from "Mermaid Man and Barnacle Boy III," which is not on this DVD. This error also happens on disc 3 of The Complete 1st Season DVD.
Alternate covers
Community content is available under
CC-BY-SA
unless otherwise noted.