Lost at Sea is a SpongeBob SquarePants DVD that was released on March 4, 2003 and contains five episodes from season 1, three episodes from season 2, and one episode from season 3. It has the episodes from The Sponge Who Could Fly and Anchors Away VHS tapes.
Episodes
Polish
Special features
Audio commentaries
Storyboards
Specials
Trivia
Errors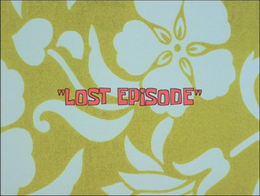 On the credits of this DVD, "The Sponge Who Could Fly" is simply called "Lost Episode," despite it being called "The Sponge Who Could Fly" everywhere else on the DVD.
On the episode description of "The Chaperone," it says, "tall, dark and handsome" instead of what Pearl says, "long, tan, and handsome."
The description of "Plankton!" says, "It's another evil scheme by that schemer of evil, Plankton," but that episode was Plankton's debut. This error also happens on The Sponge Who Could Fly VHS tape, The Complete 1st Season DVD, and The 1st Season: Volume 1 UMD Video.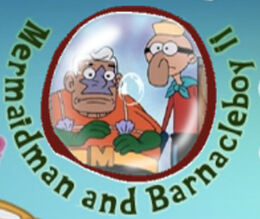 Print advertisement
Alternate covers
DVD Menu
Community content is available under
CC-BY-SA
unless otherwise noted.