Video game
Legend of the Lost Spatula is the first non-crossover SpongeBob SquarePants video game ever released. It was only released for the Game Boy Color on March 14, 2001.
Synopsis
SpongeBob SquarePants is destined to become Bikini Bottom's greatest fry cook and must embark on a quest to retrieve the "golden spatula" from the Flying Dutchman, a pirate ghost.
Gameplay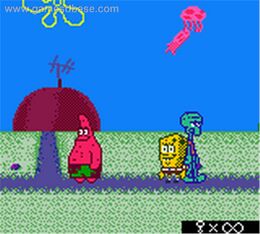 As SpongeBob, the player embarks on an undersea quest to find the Flying Dutchman's golden spatula to become the ocean's greatest short-order cook. Along the way, SpongeBob meets and interacts with many of the show's main characters like Mr. Krabs, Squidward, Sandy, and Patrick. The game uses elements of adventure and side-scrolling gameplay.
Reception
The game has received mostly mixed reviews. Frank Provo of GameSpot said "One could argue that SpongeBob SquarePants: Legend of the Lost Spatula is geared toward the younger audience of the TV series, which would explain the game's simplified gameplay and lack of variety. However, while the plot is endearing and the characters will no doubt appeal to the series' fans, there is no evidence to suggest that children would actually enjoy playing a game this unremarkable – let alone adults." Provo criticized the game for its "simplified gameplay" and "lack of variety," but gave praise to the graphics, saying the game "at least looks decent." Jon Griffith of IGN complimented the game as a "decent platformer" with "large levels, multiple objectives, and amusing characters" but criticized it for its password saving system, confusing level design, and difficulty in certain aspects of gameplay.
Walkthrough
Trivia
Errors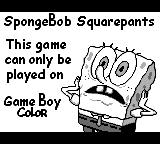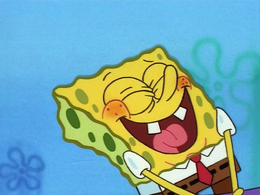 Community content is available under
CC-BY-SA
unless otherwise noted.