"What Zit Tooya?"

This page contains information on a subject that does not yet have an official name. Once an official name is given to the subject or character, this template can be removed.
The female skier is a character who appears in the episode "Prehibernation Week" and the Nintendo DS version of SpongeBob's Surf & Skate Roadtrip.
Description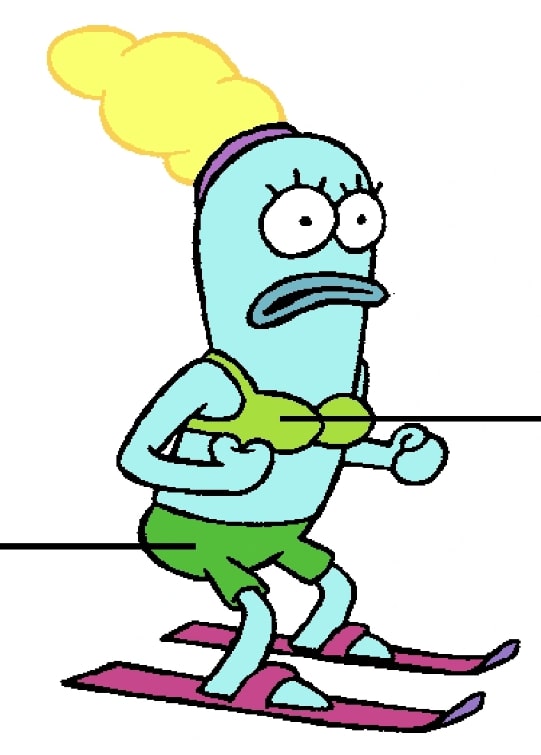 She is a light blue fish who has yellow hair tied in a purple band. She wears a purple ski outfit with a light pink collar and gloves. Her skis are colored violet. She wears a green underwear bottom with a lighter green underwear top under her ski outfit.
Role in series
The female skier appears in only one episode so far. She appears to be normally portrayed as a skier and has yet to have her own speaking role.
Roles
"Prehibernation Week"
She is seen skiing with Kid 1 on Sand Mountain. While they ski, Sandy sandboards past her. Due to Sandy's insane speed, the female skier's ski outfit is removed and she looks at Kid 1's child outfit that he is wearing under his ski outfit.
Roles in games
She appears in the "Snowboarding" level, but only in the Nintendo DS version of the game.
Gallery