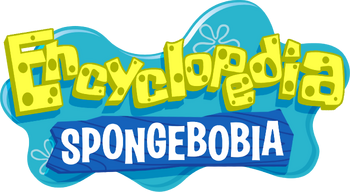 Encyclopedia SpongeBobia is the SpongeBob SquarePants encyclopedia that anyone can edit, and we need your help!
We chronicle everything SpongeBob SquarePants, which is a show that follows SpongeBob, a little yellow sponge, whose adventures have captivated fans for 22 years!
Over the years the show has covered 13 seasons, 3 movies, numerous video games, and much more.
We are currently editing 13,532 articles and hosting 240,739 images, with 3,667,233 edits being made in total. We are the go-to place for all things SpongeBob SquarePants!
NEW SpongeBob in November!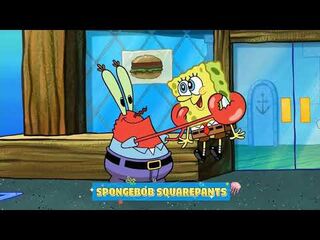 NEW SpongeBob SquarePants, Kamp Koral: SpongeBob's Under Years and The Patrick Star Show episodes are on their way to Nickelodeon this month! With six coming in total, here's a run down of what to expect:
November 5
November 19
"C.H.U.M.S" - After falling down the drain, Plankton finds an unlikely ally in the sewers.
Timeline
---
1954: Steven Banks was born.
2000: "SB-129" and "Karate Choppers" premiered in Norway.
2002: "Procrastination" and "I'm with Stupid" premiered in Switzerland.
2006:
2008: "Rise and Shine," "Waiting," and "Fungus Among Us" premiered in Russia.
2009:
2010:

"The Abrasive Side" and "Earworm" premiered.
"Squid's Visit," "To SquarePants or Not to SquarePants," "Chum Bucket Supreme," "Single Cell Anniversary," "Pineapple Fever," and "Chum Caverns" premiered in Poland.
"Sand Castles in the Sand," "Shell Shocked," "Chum Bucket Supreme," "Single Cell Anniversary," "Pineapple Fever," "Chum Caverns," and "The Clash of Triton" premiered in Russia.

2011: "New Fish in Town" and "Love That Squid" premiered in Poland, Russia, and Central & Eastern Europe.
2016: "Mall Girl Pearl" and "Two Thumbs Down" premiered in Poland and Central & Eastern Europe.
2017: "Spin the Bottle" and "There's a Sponge in My Soup" premiered in Greece.
2018:
2019:
2020: "Patty Caper" and "Plankton's Regular" premiered in Hong Kong.
2021: "Lost in Couch" and "Pat-a-thon" premiered in Latin America.

[[tl:]]