Edgar Maxwell Larrazábal (born 1965) is a former SpongeBob SquarePants crew member. Around the earlier years, he was the animation director for multiple episodes during early season 2, and was teamed with Aaron Springer and C.H. Greenblatt. By mid-season 2, he was replaced by Frank Weiss starting with "Shanghaied." He worked on the series from 1999 to 2001.
Biography
He worked as an assistant director and writer for SpongeBob SquarePants, as well as working for other TV shows such as Clarence and Futurama.
Trivia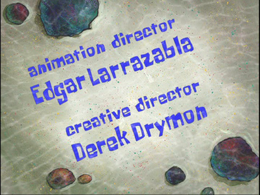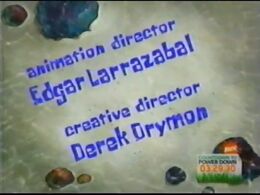 In the opening credits of "Something Smells," when Edgar Larrazábal is credited as an animation director, his name is misspelled as Larrazabla. This error was fixed in later airings and the iTunes version.
Credits
References