This article is under construction.

This article is currently in the middle of an expansion or major revamping. Please help Encyclopedia SpongeBobia by contributing to it.
Please remove this message when finished.
Encyclopedia SpongeBobia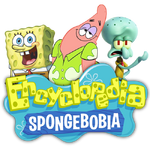 General
Policies
Community
Manual of style
Administration
Nominations
Social chatrooms
Other
Main page
You can earn badges on Encyclopedia SpongeBobia by editing pages, uploading photos, and leaving comments. Each badge earns you points - the more points you get, the higher up the leaderboard you go! You'll find the badges you've earned on your user profile page.
Badge categories
There are many categories for badges that you can earn:
Editing certain types of articles (episodes, characters, etc).
Writing blog posts, as well as commenting on them.
Contributing to the wiki every day for a certain amount of time.
Leaving messages on other users' talk pages.
Adding articles to categories.
Joining the wiki (all you have to do is join the wiki).
Getting the lucky edit on the wiki (such as 1,000,000).
Badge farming
Some users might try to edit things only to get badges instead of helping the wiki. This is a list of signs of badge farming:
Editing the same article multiple times, over a short period of time.
Adding to articles, only to remove it seconds later (i.e: adding a period, and then removing the same period a second later).
Solutions to Badge farming for the Administration:
Warn the user. Warning a user works well, and can generally prevent badge farming. If that doesn't work…

Block the user. It is an extreme measure, but prevents the user from gaining access to the wiki just to get badges.
Gallery
Note: Some badges in the gallery don't exist anymore.
Current badges
Image
Name and description

IT'S HERE!
Awarded for adding 1 category to a page

Unmasking the Criminal
Awarded for adding 5 categories to pages

Bicycle
Awarded for adding 10 categories to pages

Gilded Unibrows
Awarded for adding 25 categories to pages

Dancing with the Jellyfish
Awarded for adding 50 categories to pages

Complaints are Never Here
Awarded for adding 100 categories to pages

Swarms of Category Jellyfish
Awarded for adding 250 categories to pages

Squidward's Award
Awarded for making 1 article edit

Mrs. Puff's Award
Awarded for making 5 article edits

Plankton's Award for Stealing the Formula
Awarded for making 10 article edits

Patrick's Award for Doing Nothing longer than anybody else
Awarded for making 25 article edits

Mr. Krabs' Award for Selling Krabby Patties at $20.00 Each
Awarded for making 50 article edits

Sandy's Ship-in-a-Bottle Award
Awarded for making 100 article edits

Gary's Got Legs
Awarded for making 250 article edits

SpongeBob's Award
Awarded for making 500 article edits

Tour Bus Person
Awarded for adding 1 picture to an article

Blowaway
Awarded for adding 5 pictures to articles

Sandy Objects
Awarded for adding 10 pictures to articles

Pointing Fingers is Not Fun
Awarded for adding 25 pictures to articles

Throw Away
Awarded for adding 50 pictures to articles

I'm Wearing a Wig
Awarded for adding 100 pictures to articles

The Broken Spatula
Awarded for adding 250 pictures to articles

SpongeBob's Face
Awarded for adding 500 pictures to articles

Pushin' Tables
Awarded for contributing to the wiki every day for 5 days

Free Balloon Day
Awarded for contributing to the wiki every day for 14 days

Grandma Tentacles
Awarded for contributing to the wiki every day for 30 days

ONE WEEK LATER
Awarded for contributing to the wiki every day for 60 days

Krabs TV
Awarded for contributing to the wiki every day for 100 days

SpongeBob Enlarged Gary's Shell
Awarded for contributing to the wiki every day for 200 days

Captured and Imprisoned by Plankton
Awarded for contributing to the wiki every day for 365 days
Retired badges
Image
Name and description
[[File:|100px|center]]
'''''
Unsorted
Community content is available under
CC-BY-SA
unless otherwise noted.