Encyclopedia SpongeBobia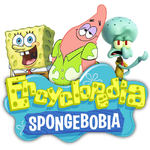 General
Policies
Community
Report problems
Manual of style
Administration
Nominations
Social chatrooms
Other
Main page
This serves as a place to discuss protections.
General
1. The requests for protection process is an optional process; administrators can protect anything they believe is necessary.
2. If there is any controversy over protecting a certain page, using this process would be a better way to discussion the issue, as outlined in this article.
3. Anyone can nominate a page (article, template, category, image, video, etc.) they feel should be protected.
1. Fill out the protection request including the reason the page should be protected and save the page to start an protection discussion. If no explanation is given after twenty-four (24) hours, it will be closed as invalid.
2. A discussion will occur, centered on that particular page.
3. Neutral votes do not count in the final tally for consensus (70%)
1. Only administrators and assistants can close protection discussions.
2. If an protection discussion does not receive a consensus (70%) either way after one (1) month, the discussion can be closed as "no consensus" and the page is not protected.
Request form
1. Replace ARTICLE with the name of the article in the box below.
2. Click "submit."
3. When you submit, fill out the information on the resulting page, then save the page.
4. Copy and paste the following under "current requests" of this page, replacing "ARTICLE" with the name of the problem:
Example: [[ESB:Requests for protection/ARTICLE]]
5. If the problem you are requesting is a second time, use the following:
Example: [[ESB:Requests for protection/ARTICLE/2]]
6. For subsequent requests, add "/3", "/4," "/5", etc.
Current requests
Requests for protection (edit)
Page
Discussion
Posted
Status
No current requests
Archive
See archive here: ESB:Requests for protection/archive