Encyclopedia SpongeBobia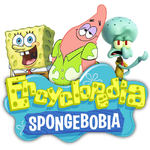 General
Policies
Community
Report problems
Manual of style
Administration
Nominations
Social chatrooms
Other
Main page
This page is for the purpose of discussing discussion moderator requests. If you would like to make a request, you need to fill out the form so the community can discuss your request. Anyone failing to meet the requirements will have their request deemed invalid and closed.
General information
There are several requirements to request to be a discussion moderator. It is highly recommended that you are able to show examples that you are worthy of having discussion moderator powers. If your request fails, review the comments and take that as advice to help you in any future request.
Requirements
Per Section B of the promotion policy, the requirements are:
a. At least one (1) month must have passed since the user's first edit.
b. The user must have at least fifty (50) main namespace edits.
c. The user must have at least five hundred (500) board thread edits.
d. The user must have a clean block record for at least three (3) months, not counting invalid blocks.
e. The user must have support from a majority of all administrators.
f. The user must have support from a majority of all bureaucrats. If the request fails to do so, it requires 75% support of administrators who are not bureaucrats for the request to pass unless otherwise stated.
List of abilities
The following abilities a discussion moderator has are shown below.
Archive wall posts (wallarchive)
Delete article comments (commentdelete)
Edit article comments (commentedit)
Edit wall posts (walledit)
Move article comments (commentmove)
Edit wall greetings (wallgreetingedit)
Move wall messages (wallmessagemove)
Notify everyone about a Forum thread (notifyeveryone)
Remove wall threads (wallremove)
Delete comments on blog articles (blog-comments-delete)
Has admin access to the forums (forumadmin)
Remove group from own account: Discussion Moderators
Request form
1. Replace USERNAME with your username in the box below.
2. Click "submit."
3. When you submit, fill out the information on the resulting page (username and description), then save the page.
4. Copy and paste the following under "requests" of this page, replacing "USERNAME" with your user name:
Example: [[ESB:Requests for discussion moderator/USERNAME]]
5. If you are making a second request, add "/2" to the page name below:
Example: [[ESB:Requests for discussion moderator/USERNAME/2]]
6. For subsequent requests, add "/3," "/4," "/5," etc.
IMPORTANT: You must answer the questions within two (2) hours of your request's creation. Failure to do so will result in your request being closed as invalid.
Recent requests
Anyone with an unsuccessful request must wait seven (7) days before making another request.
Current requests
Name
Link
Dates
 %
Result
Status
No current requests
Archive
The following is an archive of users who have requested to be a discussion moderator. The archive lists their username, dates of discussion, and the result.
Requests
| Name | Link | Dates |  % | | | | Result | Status |
| --- | --- | --- | --- | --- | --- | --- | --- | --- |
| Lcsmxd (W•C) | #1 | April 13, 2019 — May 4, 2019 | 0% | — | 1 | — | Unsuccessful | User |
| Koopsers Joopsers (W•C) | #1 | Febuary 17, 2019 — February 24, 2019 | 0% | — | 1 | 12 | Unsuccessful | User |
| TifiSponge (W•C) | #1 | February 18, 2019 — February 18, 2019 | 0% | — | — | — | Invalid | User |
| Tomodachidude45678 (W•C) | #2 | November 22, 2018 — December 4, 2018 | 33% | 2 | 3 | 1 | Unsuccessful | User |
| Chickenkrispies (W•C) | #1 | November 22, 2018 — November 29, 2018 | 82% | 9 | 2 | — | Successful | Discussion moderator |
| AlternativeHuman93 (W•C) | #1 | October 25, 2018 — November 1, 2018 | 41% | 9 | 6 | 7 | Unsuccessful | User |
| Trollerz462 (W•C) | #2 | October 19, 2018 — October 26, 2018 | 33% | 5 | 10 | — | Unsuccessful | User |
| CheeseCrocker (W•C) | #1 | October 20, 2018 — October 23, 2018 | 100% | 12 | — | — | Successful | Discussion moderator |
| Anthony2306 (W•C) | #1 | October 19, 2018 — October 22, 2018 | 100% | 14 | — | — | Successful | Discussion moderator, Assistant |
| Tomodachidude45678 (W•C) | #1 | September 8, 2018 — September 12, 2018 | 0% | — | — | 9 | Unsuccessful | User |
| Jimmy4164 on Wikia (W•C) | #1 | September 5, 2018 — September 5, 2018 | 0% | — | — | 1 | Invalid | User |
| A Wikia Contributor ITALIAN's return (W•C) | #4 | August 28, 2018 — September 4, 2018 | 92% | 13 | 1 | — | Successful | Discussion moderator |
| A Wikia Contributor ITALIAN's return (W•C) | #3 | July 4, 2018 — July 25, 2018 | 75% | 3 | 1 | — | Withdrawn | Discussion moderator |
| Trollerz462 (W•C) | #1 | July 12, 2018 — July 12, 2018 | 0% | — | — | — | Invalid | User |
| A Wikia Contributor ITALIAN's return (W•C) | #2 | June 10, 2018 — June 12, 2018 | 100% | 3 | — | — | Invalid | Discussion moderator |
| A Wikia Contributor ITALIAN's return (W•C) | #1 | March 23, 2018 — March 31, 2018 | 100% | 4 | — | — | Unsuccessful | Discussion moderator |
| AFallenPower (W•C) | #1 | February 24, 2018 — March 16, 2018 | 43% | 6 | 5 | 3 | Unsuccessful | Rollback |
| Expert at Terraria (W•C) | #4 | January 27, 2018 — January 31, 2018 | 100% | 14 | — | — | Successful | Rollback, discussion moderator |
| Figmeister (W•C) | #1 | January 14, 2018 — January 17, 2018 | 100% | 15 | — | — | Successful | Admin |
| Expert at Terraria (W•C) | #3 | December 15, 2017 — December 29, 2017 | 33% | 5 | 10 | — | Withdrawn | Rollback, discussion moderator |
| EmpressYzma (W•C) | #2 | December 19, 2017 — December 19, 2017 | 0% | — | 1 | 4 | Invalid | User |
| Bluebunny507 (W•C) | #2 | December 5, 2017 — December 14, 2017 | 94% | 16 | — | 1 | Successful | Acct. disabled |
| Uzaylılarrr (W•C) | #2 | November 14, 2017 — December 1, 2017 | 22% | 2 | 5 | 2 | Unsuccessful | User |
| Bluebunny507 (W•C) | #1 | November 16, 2017 — November 28, 2017 | 50% | 8 | 6 | 2 | Unsuccessful | Acct. disabled |
| Nookdawg (W•C) | #1 | November 11, 2017 — November 16, 2017 | 93% | 14 | 1 | — | Successful | Fmr. Discussion moderator |
| Jodan111 (W•C) | #1 | November 6, 2017 — November 9, 2017 | 0% | — | 1 | 11 | Invalid | User |
| BFrit10 (W•C) | #1 | October 28, 2017 — October 28, 2017 | 33% | 1 | 2 | — | Withdrawn | Fmr. chat moderator |
| UsefulAGKHelper (W•C) | #1 | October 26, 2017 — October 26, 2017 | 0% | — | — | — | Invalid | User |
| Expert at Terraria (W•C) | #2 | October 14, 2017 — October 24, 2017 | 13% | 2 | 2 | 11 | Unsuccessful | Rollback, discussion moderator |
| EmpressYzma (W•C) | #1 | October 16, 2017 — October 17, 2017 | 67% | 2 | - | 1 | Invalid | User |
| Expert at Terraria (W•C) | #1 | September 30, 2017 — October 7, 2017 | 22% | 4 | 3 | 11 | Withdrawn | Rollback, discussion moderator |
| Kinji Takigawa Party Night (W•C) | #2 | October 5, 2017 — October 5, 2017 | 0% | — | — | 6 | Withdrawn | User |
| Alex.sapre (W•C) | #1 | October 2, 2017 — October 5, 2017 | 100% | 28 | — | — | Successful | Discussion moderator, chat moderator, assistant |
| Golfpecks256 (W•C) | #2 | October 2, 2017 — October 3, 2017 | 53% | 8 | 1 | 6 | Withdrawn | Assistant |
| Uzaylılarrr (W•C) | #1 | September 24, 2017 — September 30, 2017 | 0% | — | 10 | 8 | Unsuccessful | User |
| LuigiTheMurderer (W•C) | #1 | September 16, 2017 — September 23, 2017 | 83% | 15 | 1 | 2 | Successful | Fmr. discussion moderator |
| BrusselsDaBest516 (W•C) | #1 | September 21, 2017 — September 21, 2017 | 0% | — | — | 1 | Invalid | User |
| Kinji Takigawa Party Night (W•C) | #1 | September 16, 2017 — September 21, 2017 | 0% | — | — | 19 | Unsuccessful | User |
| EinsteinBlllllllllll (W•C) | #1 | September 12, 2017 — September 16, 2017 | 0% | — | 4 | 11 | Unsuccessful | User |
| Qwertyxp2000 the second (W•C) | #2 | September 3, 2017 — September 6, 2017 | 100% | 18 | — | — | Successful | Assistant, discussion moderator |
| Tyler730 (W•C) | #1 | August 30, 2017 — September 6, 2017 | 71% | 12 | 5 | — | Successful | Fmr. discussion moderator |
| Views06 (W•C) | #1 | September 1, 2017 — September 5, 2017 | 96% | 26 | 1 | - | Successful | Fmr. discussion moderator |
| Ginormous Thing (W•C) | #1 | September 4, 2017 — September 4, 2017 | 0% | — | — | 1 | Invalid | User |
| CheeseRoxTheWorld (W•C) | #1 | August 29, 2017 — September 1, 2017 | 100% | 17 | — | — | Successful | Dec. discussion moderator |
| Copper5127 (W•C) | #1 | August 31, 2017 — August 31, 2017 | 0% | — | — | — | Invalid | Blocked |
| SpongeBob13579 (W•C) | #1 | August 28, 2017 — August 31, 2017 | 93% | 14 | 1 | — | Successful | Fmr. discussion moderator |
| Golfpecks256 (W•C) | #1 | August 28, 2017 — August 28, 2017 | 0% | — | — | — | Invalid | Assistant |
| ThomasGaming64 (W•C) | #2 | June 19, 2017 — June 27, 2017 | 100% | 15 | — | — | Successful | Fmr. Discussion moderator, chat moderator, assistant |
| White Stranger is on time (W•C) | #1 | May 8, 2017 — May 8, 2017 | 0% | — | — | — | Invalid | User |
| ThomasGaming64 (W•C) | #1 | February 17, 2017 — February 24, 2017 | 67% | 14 | 3 | 4 | Unsuccessful | Fmr. discussion moderator, chat moderator, assistant |
| Qwertyxp2000 the second (W•C) | #1 | February 18, 2017 — February 19, 2017 | 0% | — | — | 1 | Invalid | Assistant, discussion moderator |
| Jackninja5DipperGravityFalls (W•C) | #1 | January 27, 2017 — January 30, 2017 | 100% | 15 | — | — | Successful | Admin |
| TheOneFootTallBrickWall (W•C) | #2 | November 26, 2016 — December 3, 2016 | 90% | 19 | 2 | — | Successful | Acct. disabled |
| TheOneFootTallBrickWall (W•C) | #1 | November 1, 2016 — November 6, 2016 | 71% | 20 | 4 | 4 | Unsuccessful | Acct. disabled |
| TrevorOntario719 (W•C) | #1 | October 12, 2016 — October 19, 2016 | 83% | 10 | 1 | 1 | Successful | Blocked |
| SpongeFreddy777 (W•C) | #2 | October 10, 2016 — October 17, 2016 | 86% | 12 | 1 | 1 | Successful | Acct. disabled |
| MightyMorphinJon (W•C) | #1 | July 20, 2016 — July 24, 2016 | 100% | 14 | — | — | Successful | Acct. disabled |
| SpongeFreddy777 (W•C) | #1 | July 21, 2016 — July 21, 2016 | 100% | 1 | — | — | Invalid | Acct. disabled |