Encyclopedia SpongeBobia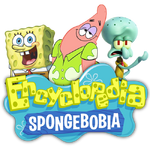 General
Policies
Community
Manual of style
Administration
Nominations
Social chatrooms
Other
Main page
There are very few policies which apply across all of Fandom. These can be found on Community Central linked here.
The policies specific to Encyclopedia SpongeBobia are found below. These rules must be obeyed at all times. These policies refer to style guidelines as well as rules in regards to operations of the wiki and user conduct and interaction.
Index
The following is an index to the policies of Encyclopedia SpongeBobia. These are broken into different categories:
I. Policies - the rules of the wiki and how different aspects function.
II. Guidelines - the Manual of Style for the wiki in regards to content formatting, templates, etc.
III. Glossary - a guide to the meaning of certain terms.
The Rules
All rules of Encyclopedia are outlined in ESB:Rules.