Unofficial Guideline

---

This page documents an unoffocial Encyclopedia SpongeBobia guideline. While the things in this guideline have not been officially adopted by discussion, this is a general guideline to show editors how articles are formatted.
Encyclopedia SpongeBobia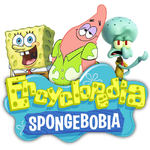 General
Policies
Community
Report problems
Manual of style
Administration
Nominations
Social chatrooms
Other
Main page
This is an unofficial guideline in regards to object articles.
A. All object articles must follow this guideline.
B. Incorporate any trivia into relevant sections of the article.
C. Try not to repeat information in multiple sections.
D. If one appearance, only use the "appearance" field in the infobox.
Head - description of the object in general
Sections
Description - describing the object
Role in series/episode - describing the object's role/significance to the series. Use role in episode if only one appearance.
Trivia
References (if any)
Types of objectsEdit
This list is incomplete, but you can help Encyclopedia SpongeBobia by expanding it.
{{Object
|name = The Bikini Bottom Inquirer
|image = The Bikini Bottom Inquirer.png
|type = {{W|Tabloid}}
|appearance = "[[The Camping Episode]]"
}}
See a good example here: The Bikini Bottom Inquirer
Blank templateEdit

{{Object
|name =
|image =
|image size =
|caption =
|designs =
|producer = 
|owner =
|type =
|first-appearance =
|latest-appearance =
|appearance = 
}}