Health Inspector Yellowtail
is a character who appears in the episode "
The Krabby Kronicle
". During the
episode
Plankton
, who assumes he has created the "ultimate chumstick that would run
Krabs
out of business," enters the chumstick to close down the
Chum Bucket
. Although this was do due Krabs's "editorial privilege" to change SpongeBob's stories how he sees fit. Later in the episode Plankton claims that due to his action he lost the Chum Bucket.
He also bears a striking resemblance (and may be the same) health inspector from the episode "Nasty Patty", who was sought to be the fake health inspector, and due to Krab's para
noia was believed to poisoned by the nasty patty
but was later revealed to be
unharmed.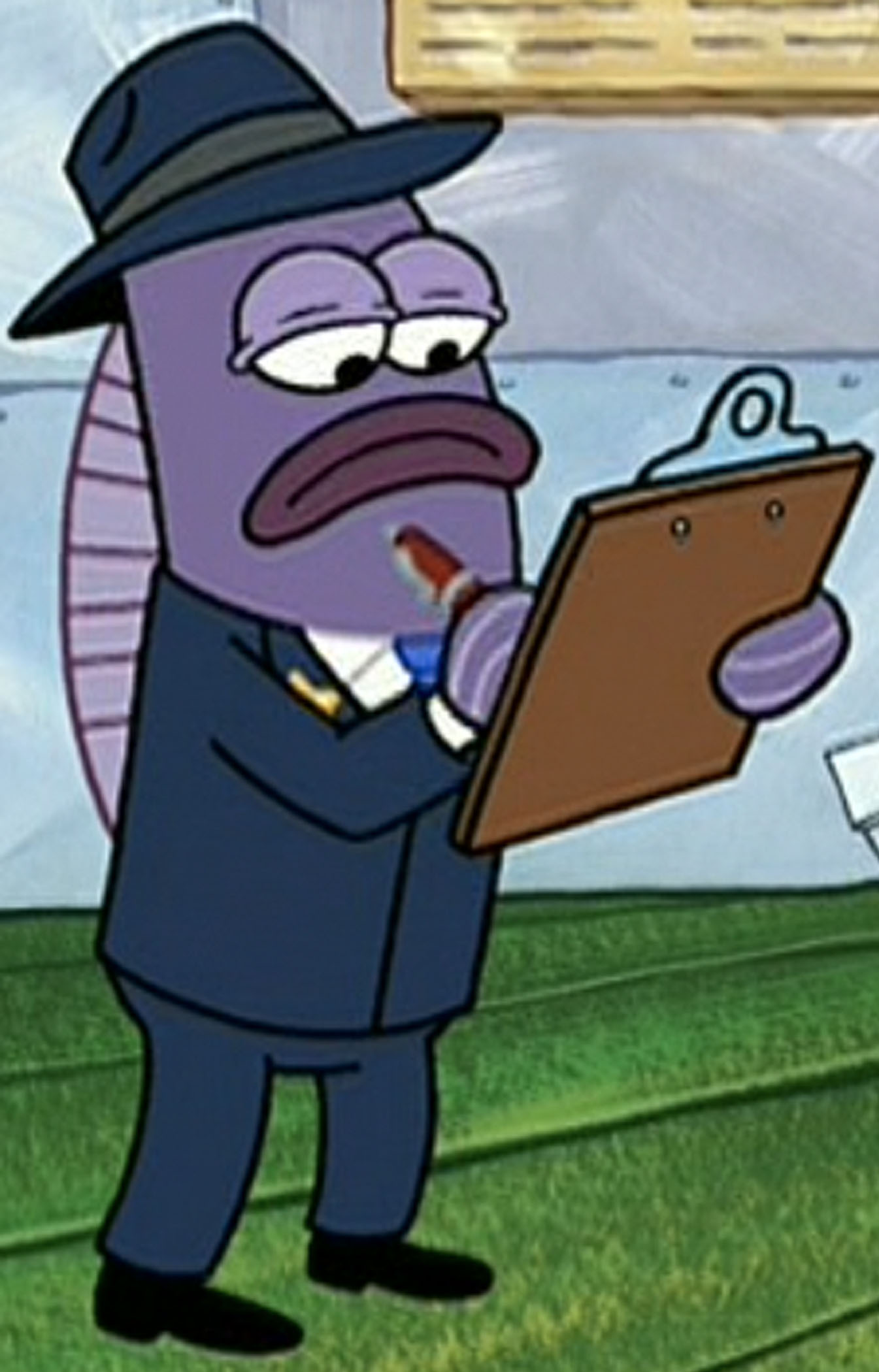 Community content is available under
CC-BY-SA
unless otherwise noted.